Sweetdrops #055
CD Cover, XXIII Beats
Invited by XXIII (beats and underground sounds platform) to develop the cover for sweetdrops #055, by dj Rastronaut from the Enchufada record label.
Transforming the aesthetic of pixel glitch into pixel cross stitch.

Materials
Organic Threads; Black cardboard 240gr.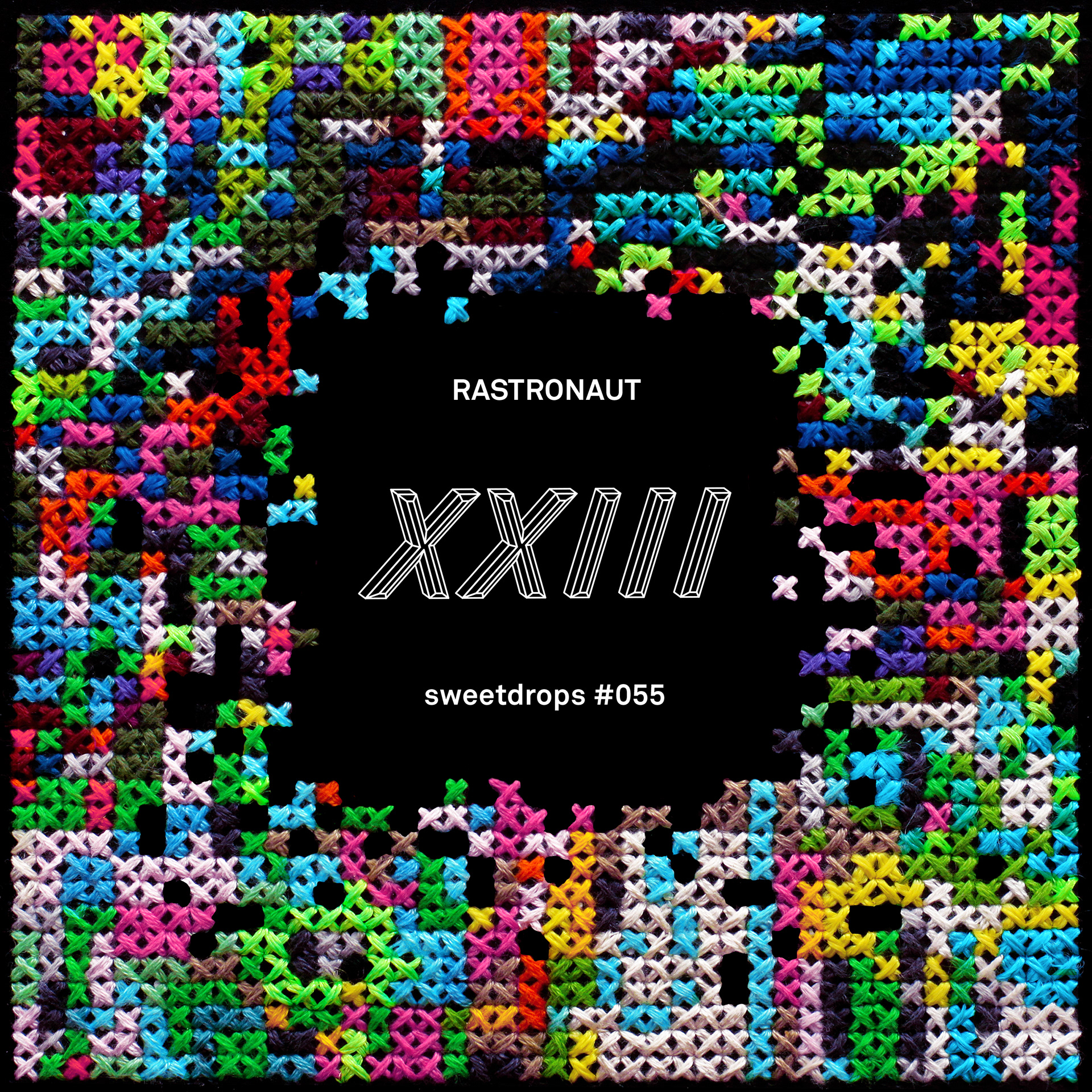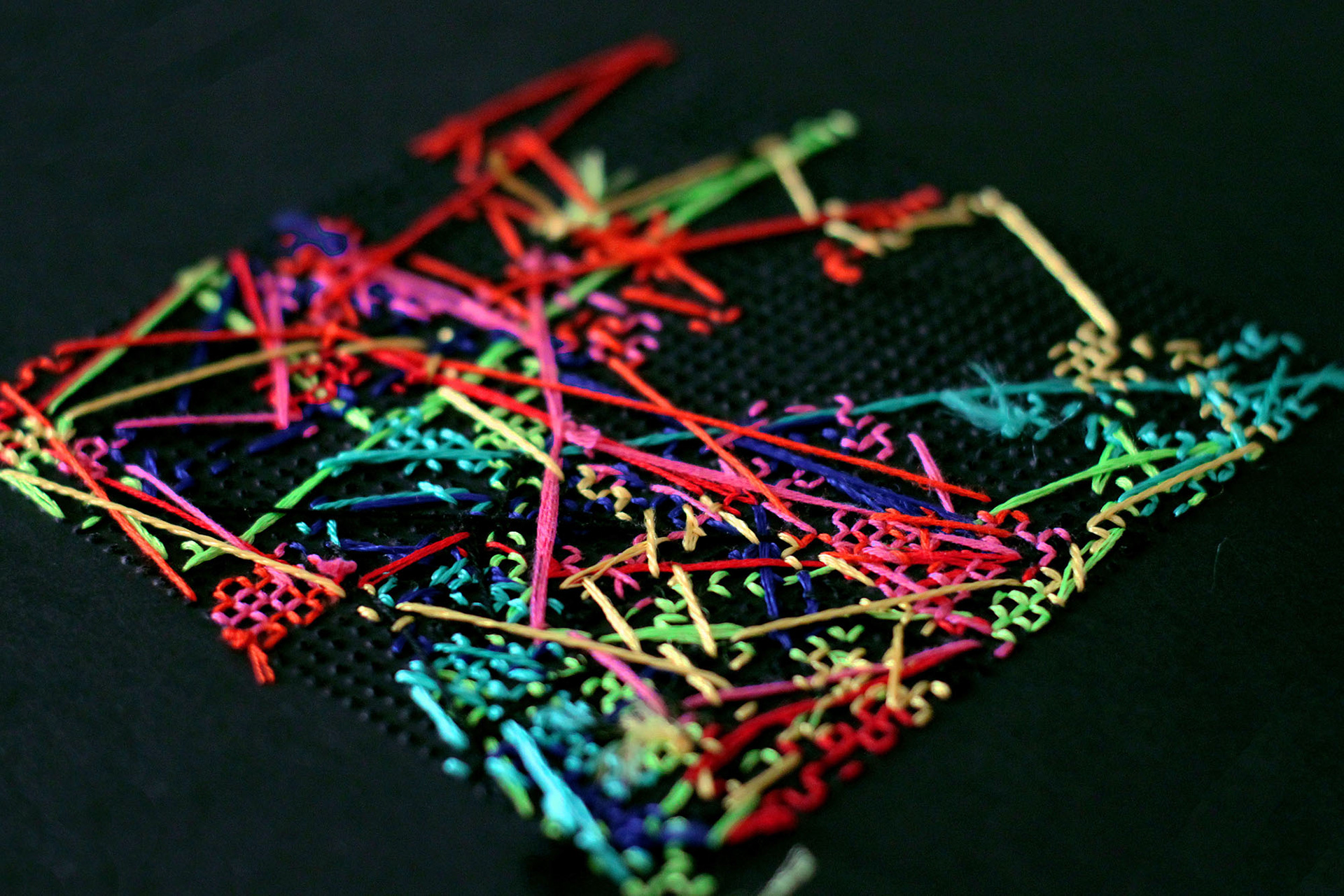 Musicbox Lisboa
1 Year Anniversary, Poster
Circus Network gallery invited me to develop the poster for the 1st anniversary of Musicbox. Their motto is "Our house is your house";
I decided to put that felling into the graphic.
Materials
Light Effects Threads; Black cardboard 240gr.