Means Sans, Specimen
Type Design and Editorial
This book specimen presents "Means Sans", a sans serif typeface I've designed specially to be embroidered.
The modular and geometric structure of this sans serif matches the cross stitch grid fabric. It has two weights: Light (a single thread) and Medium (to be cross stitched or outlined).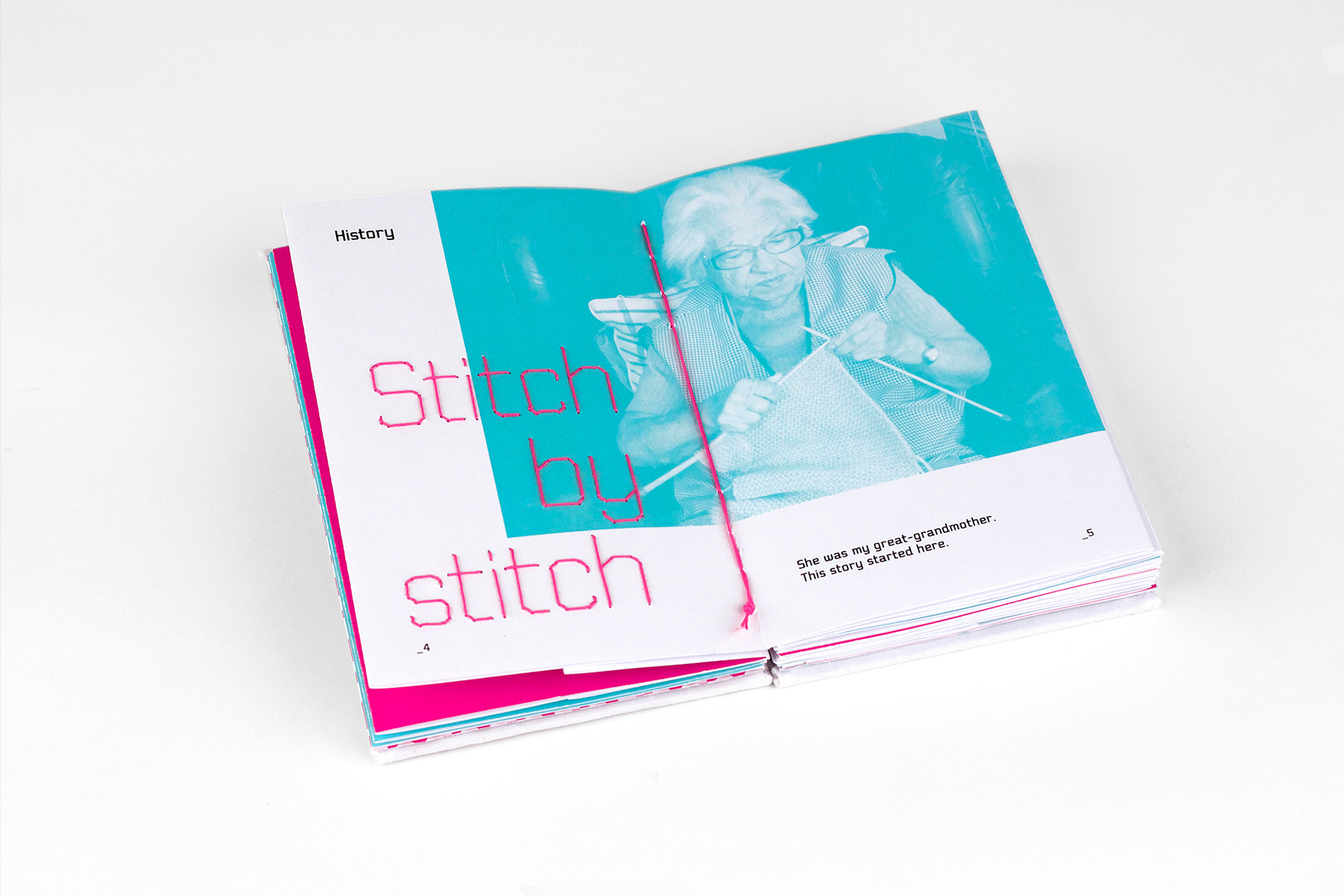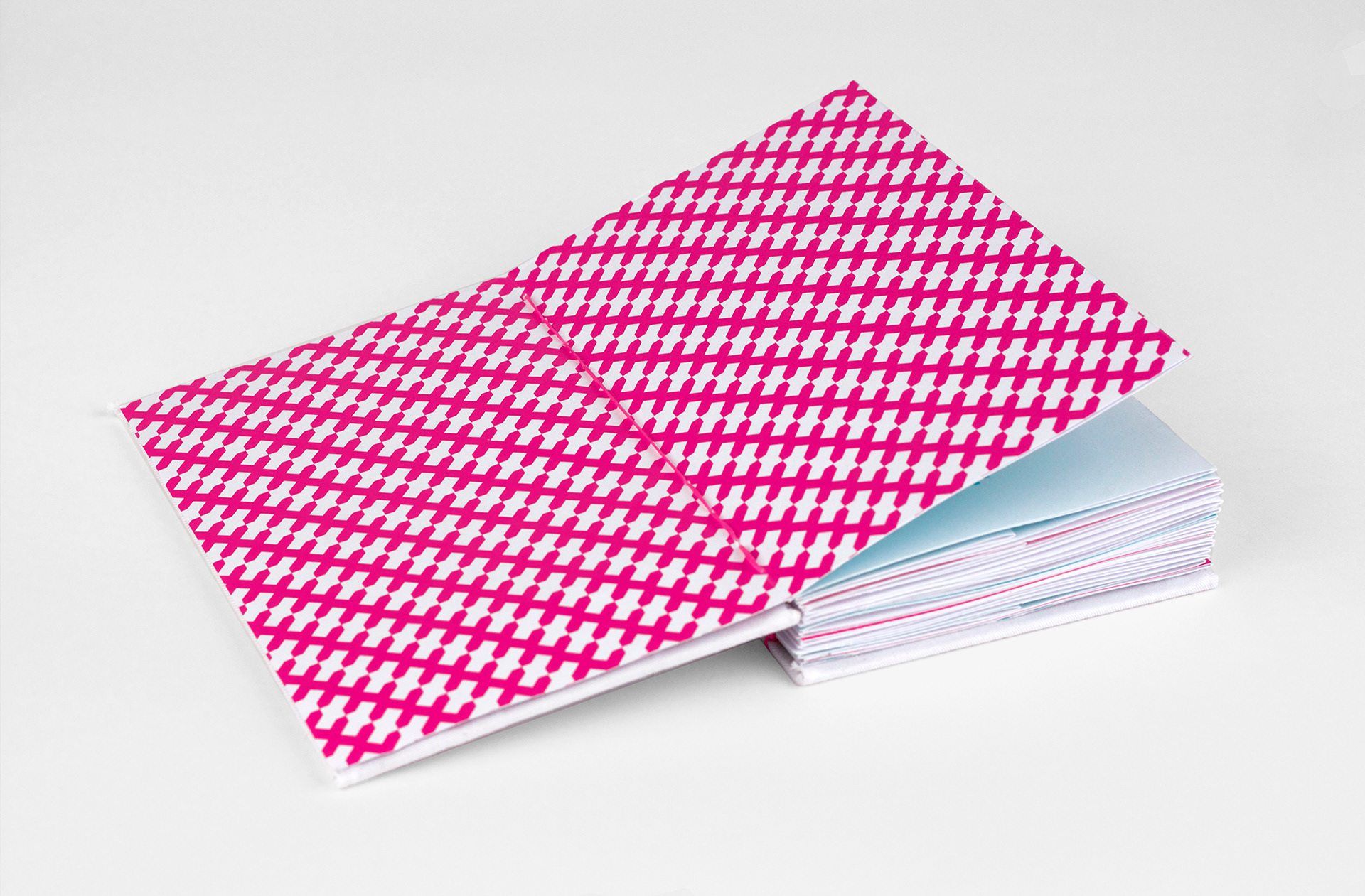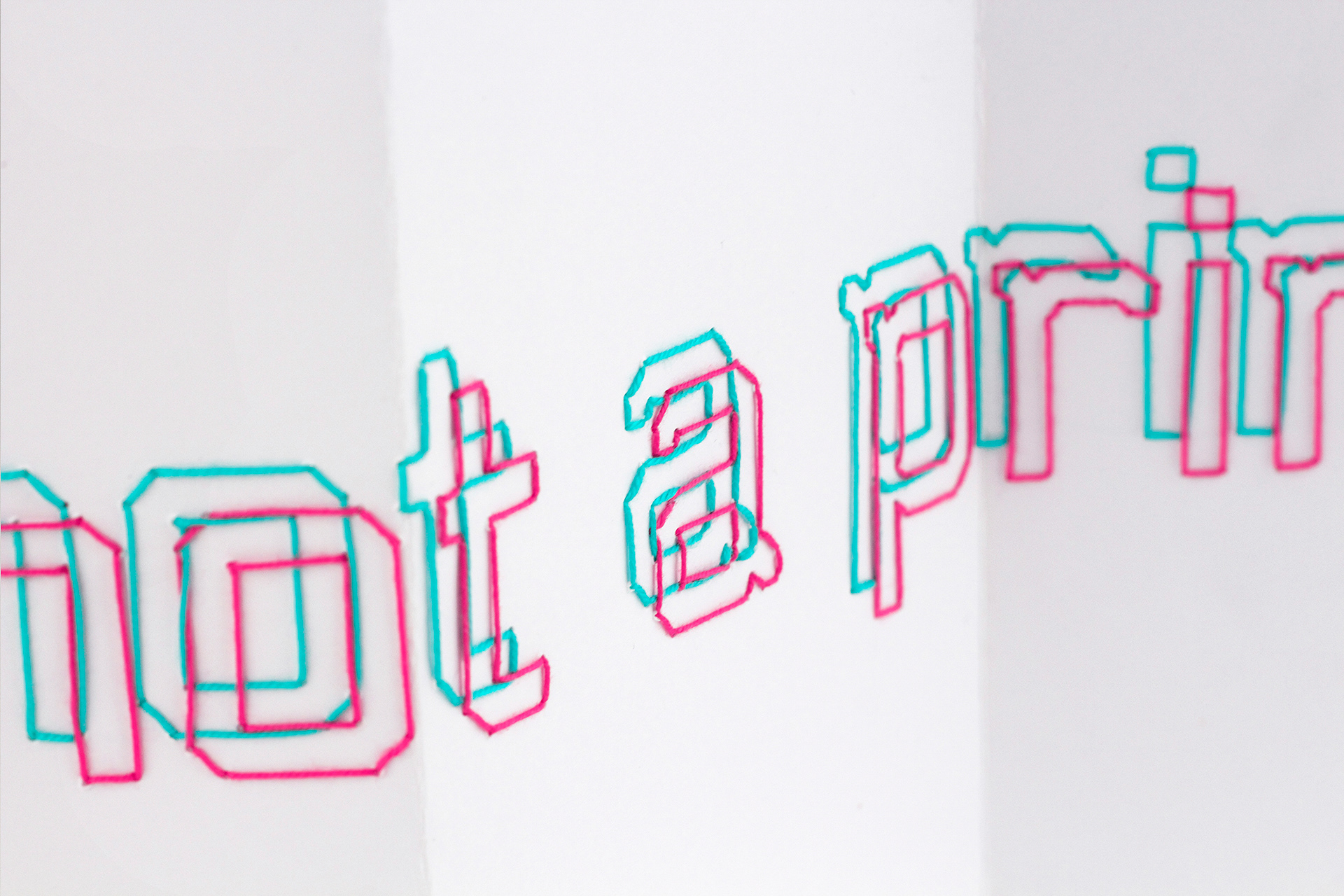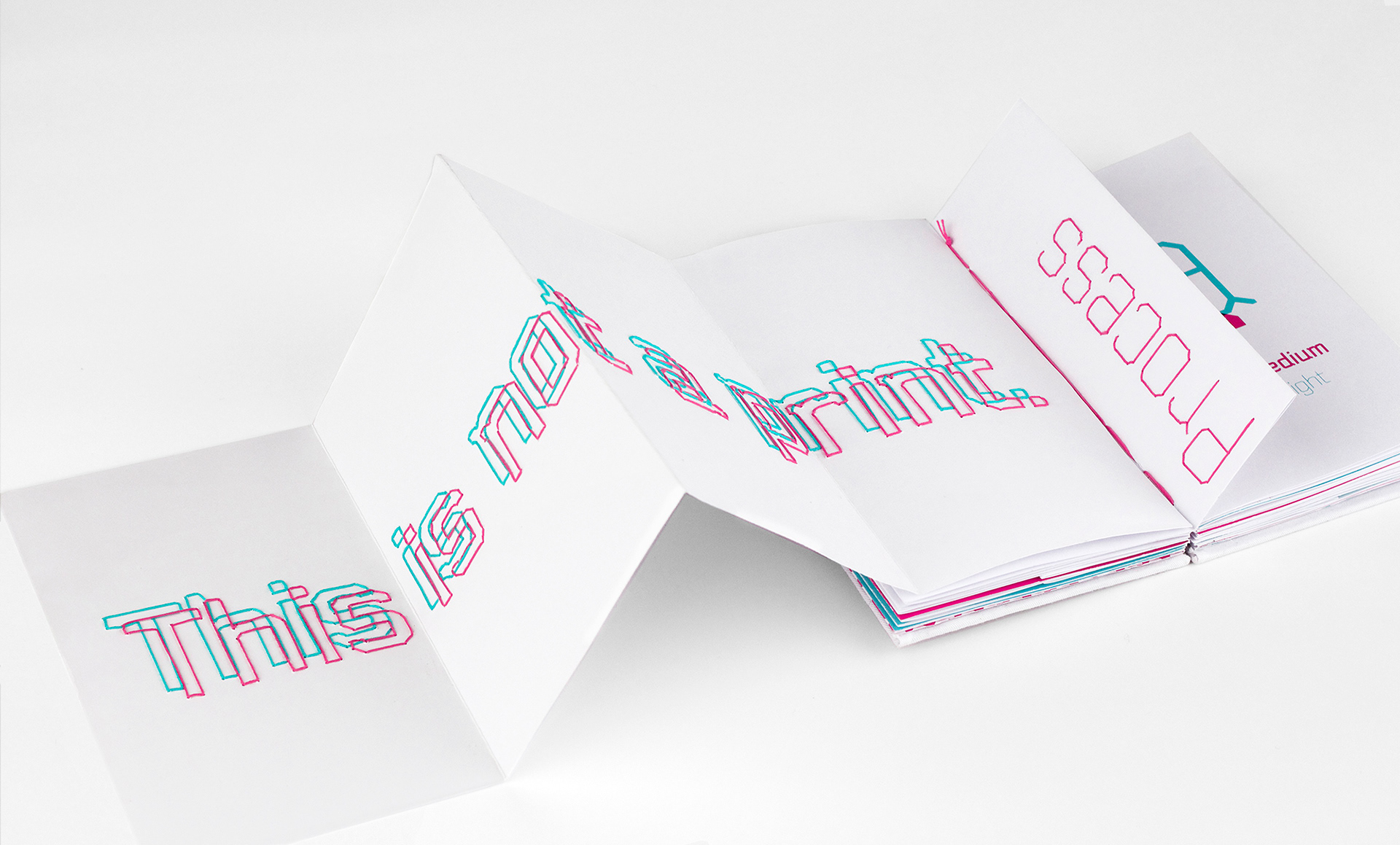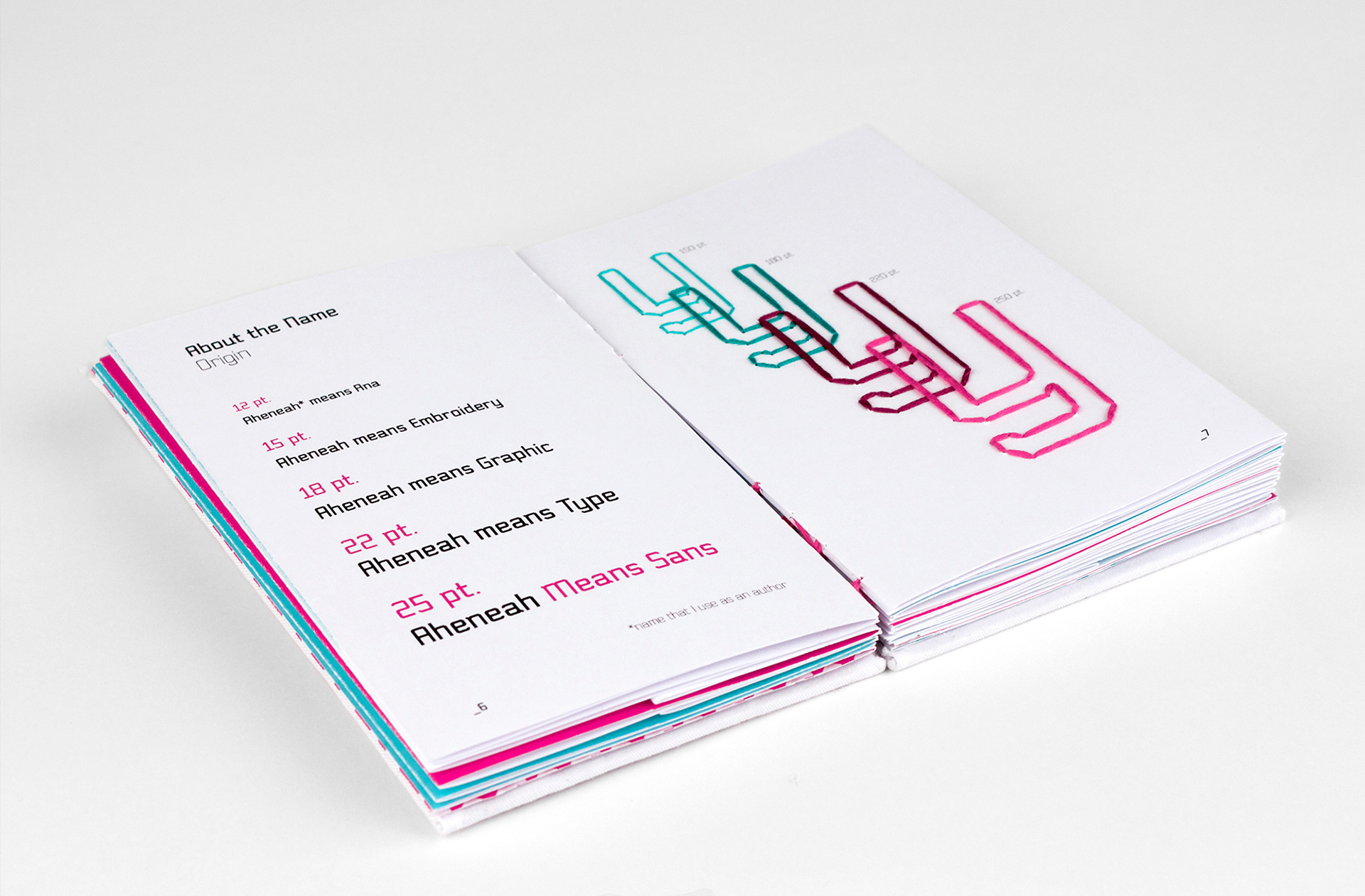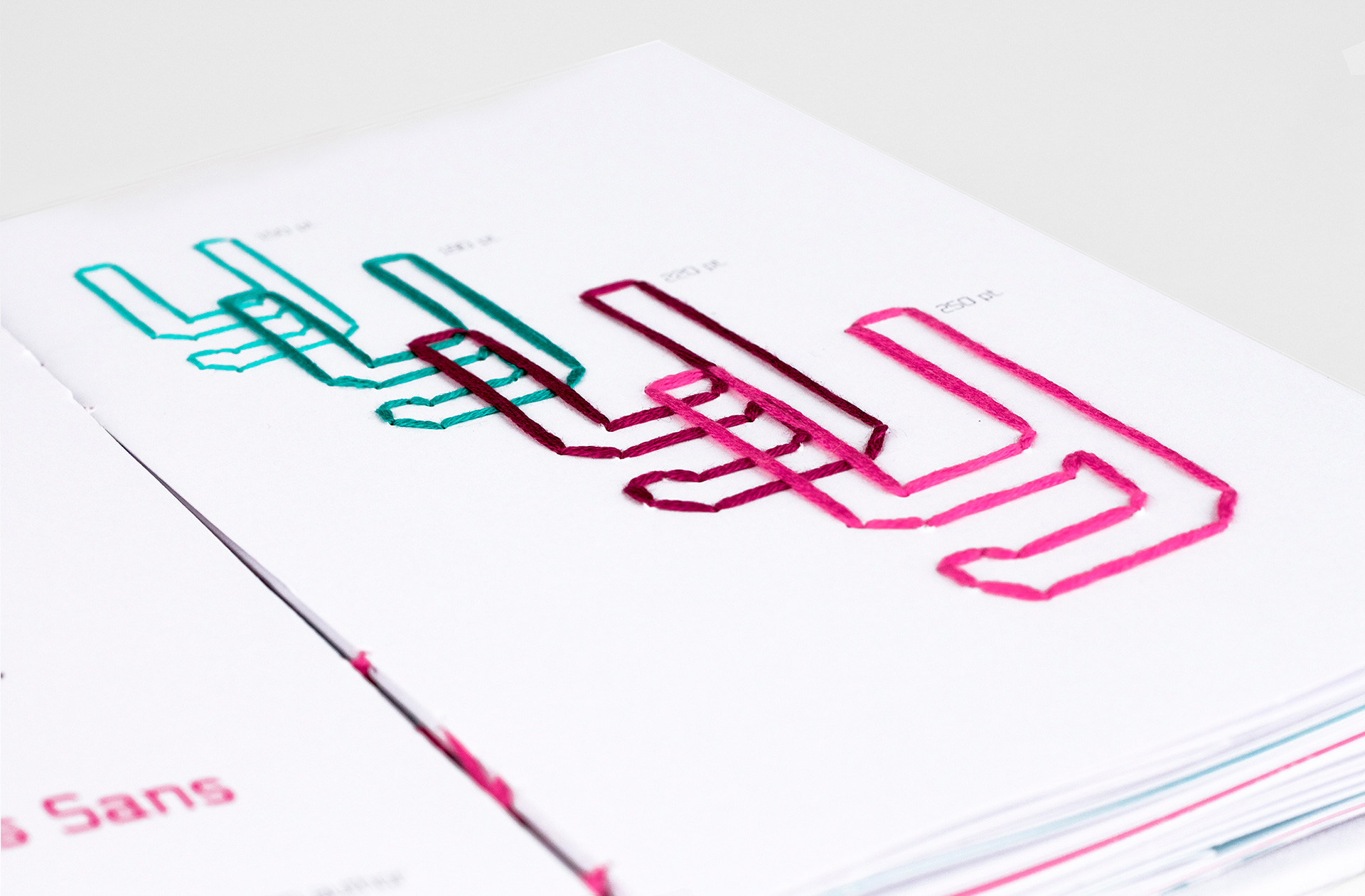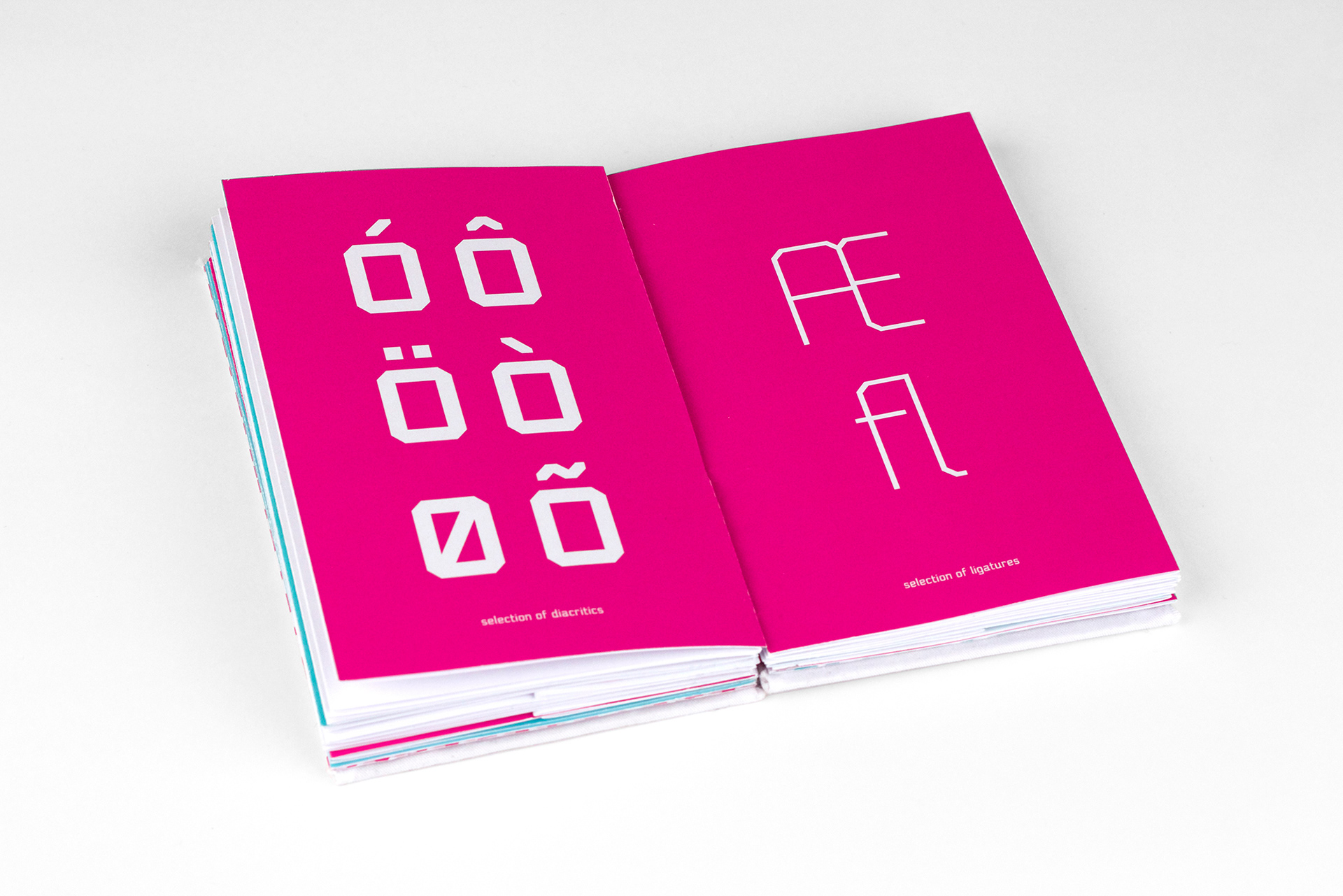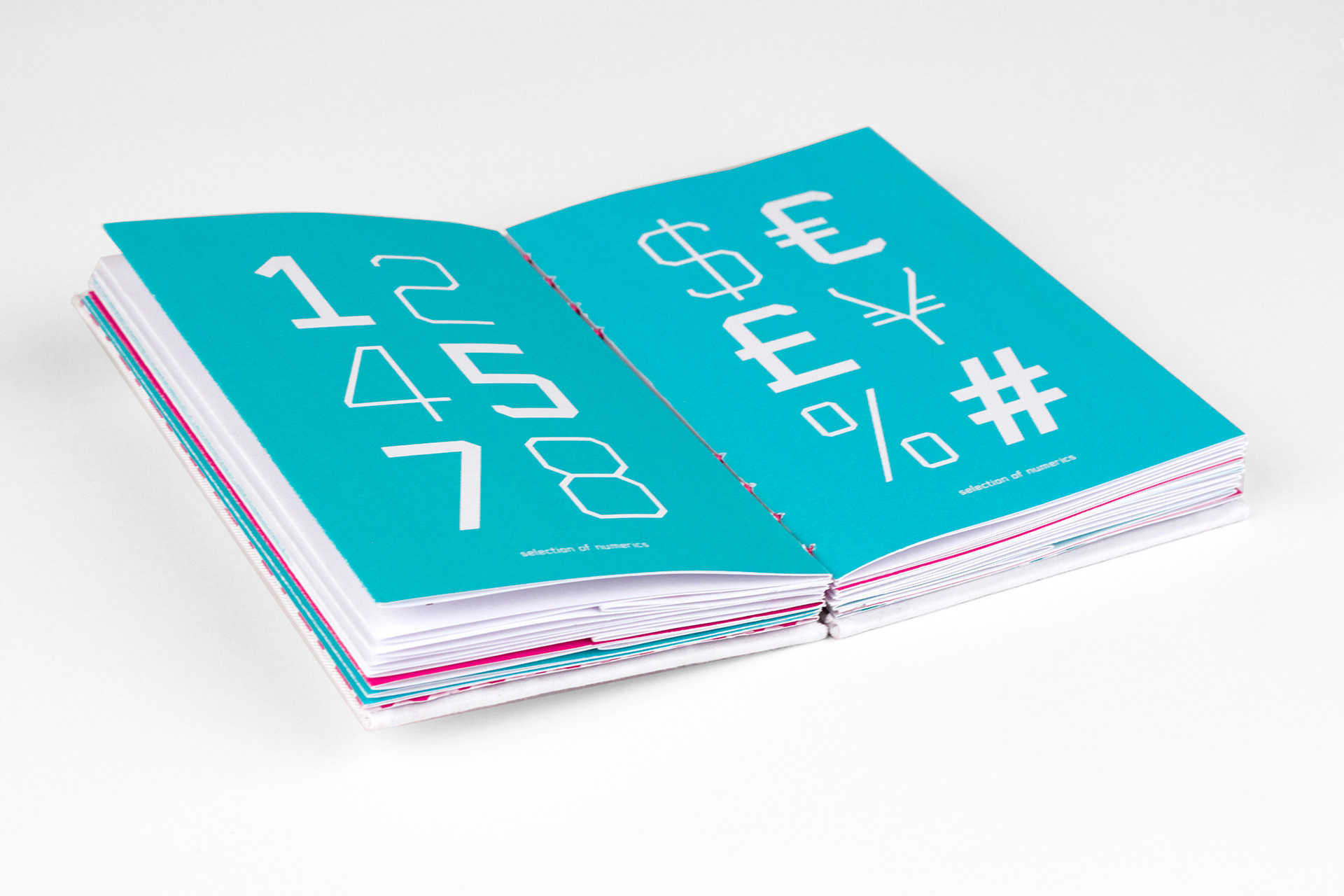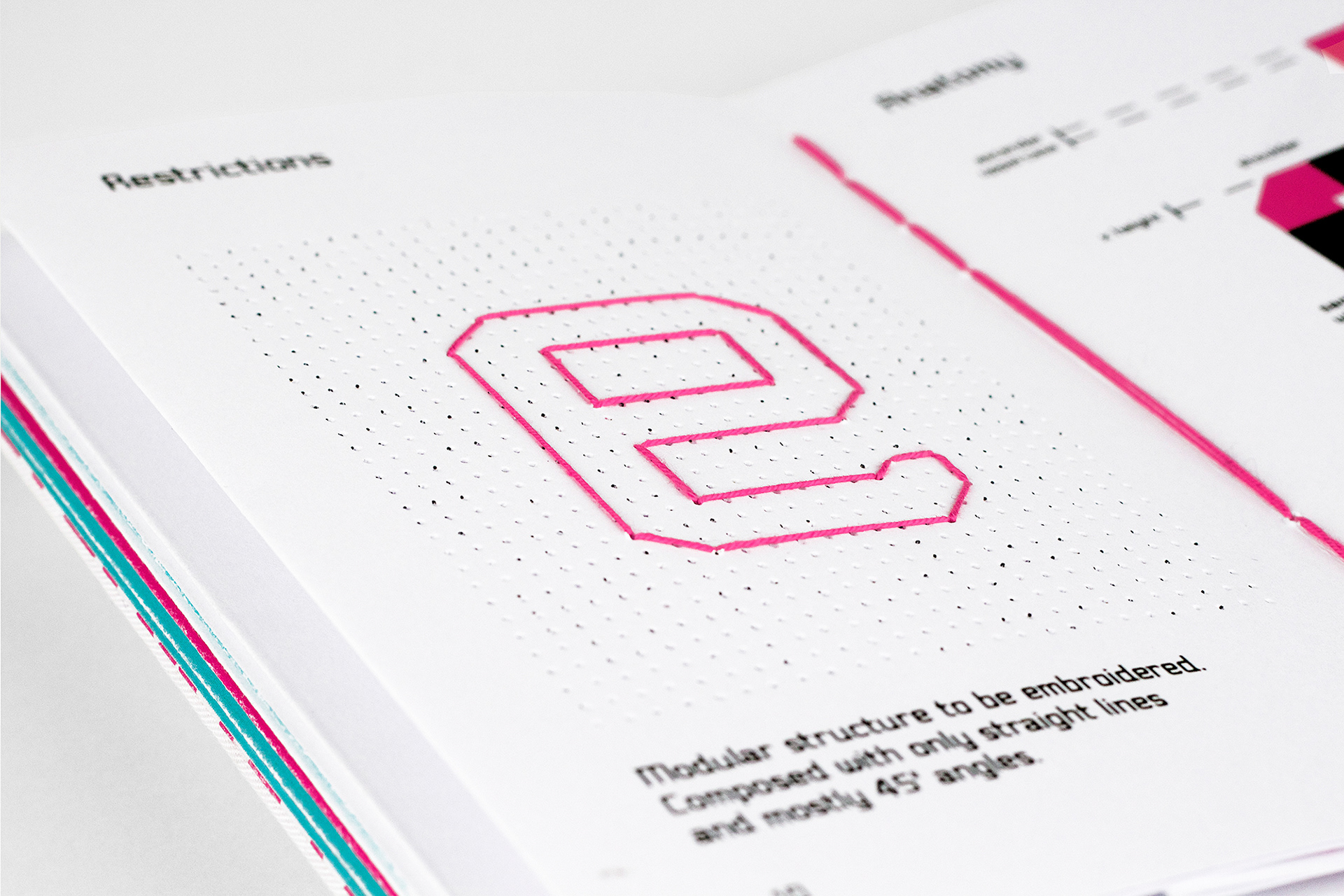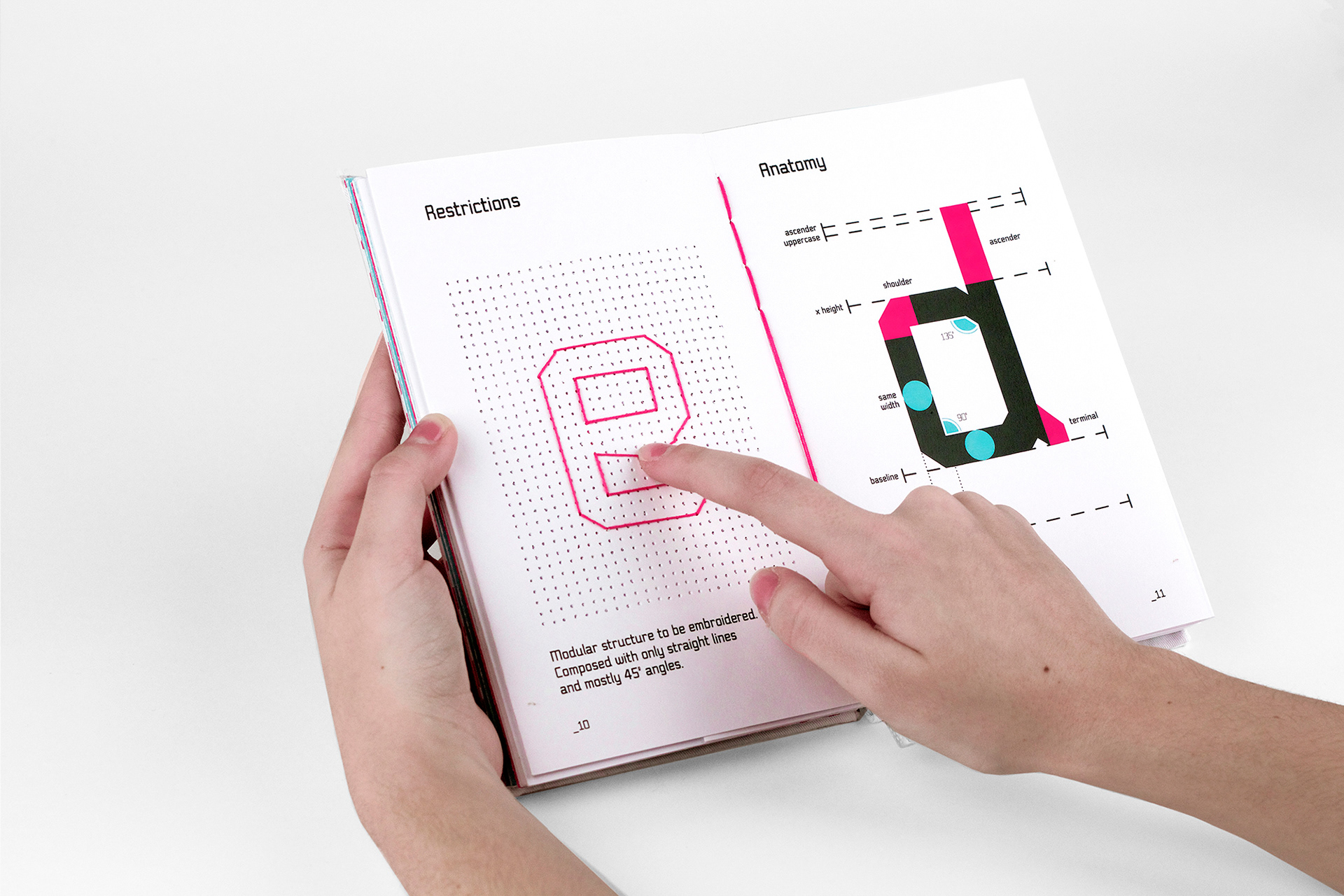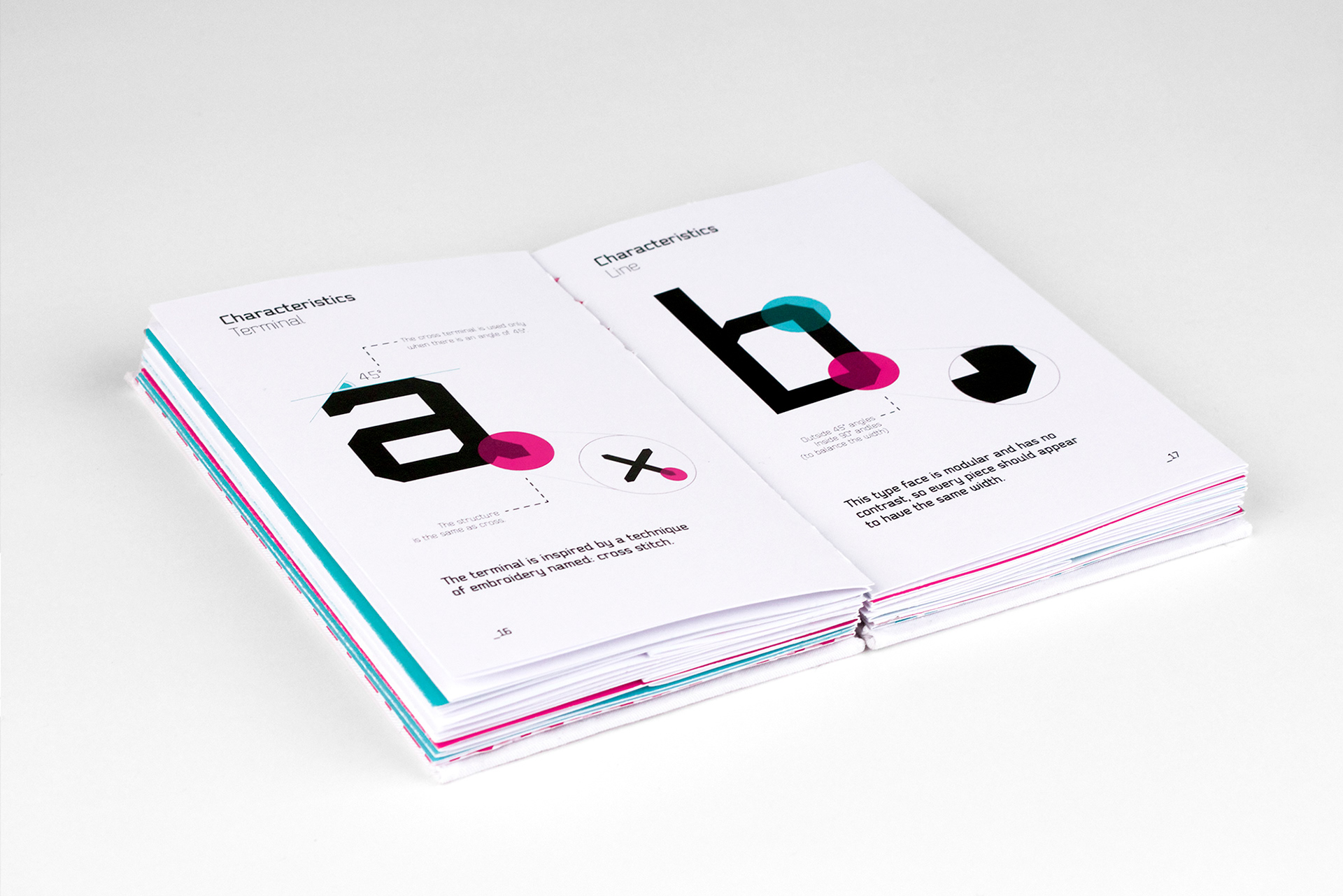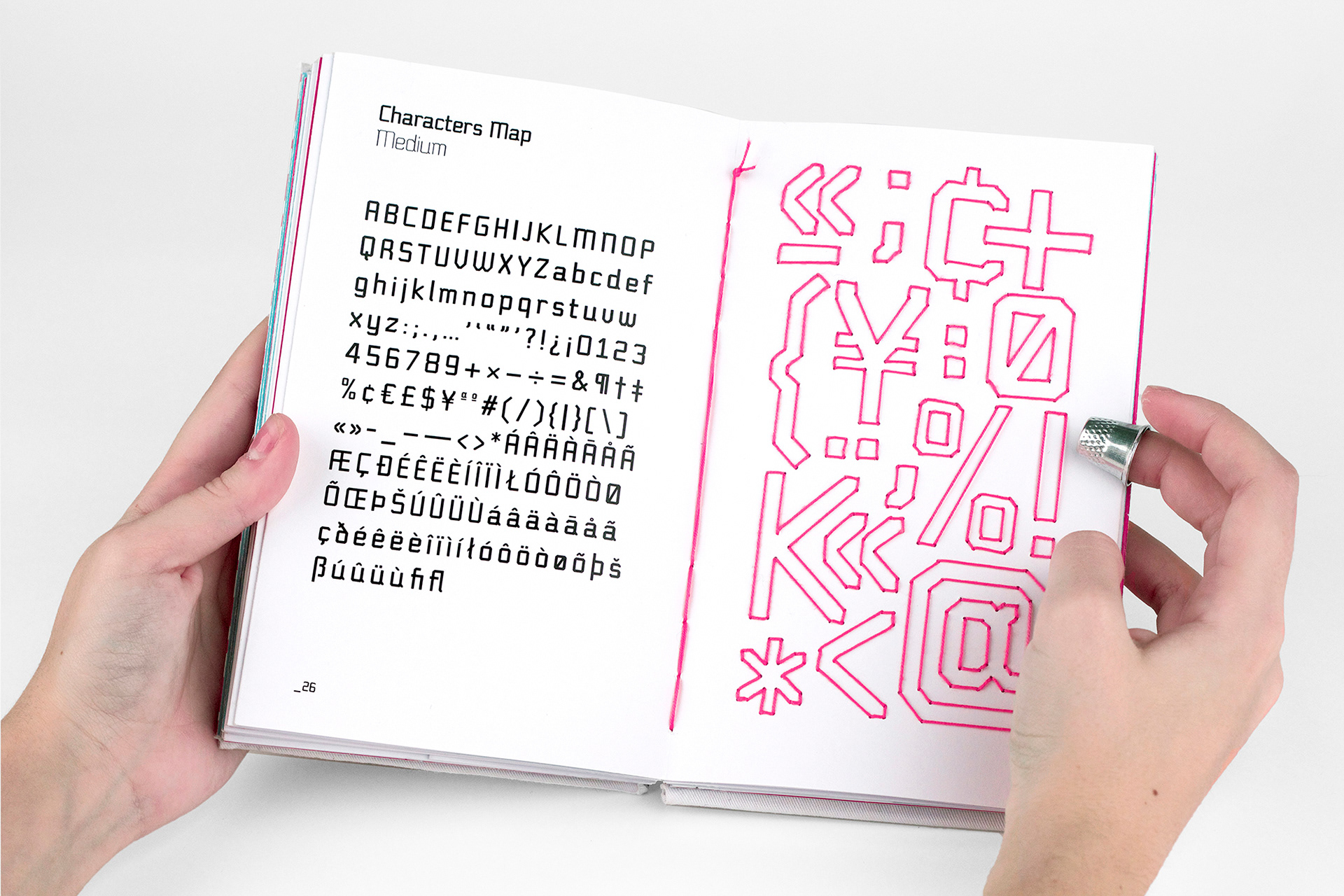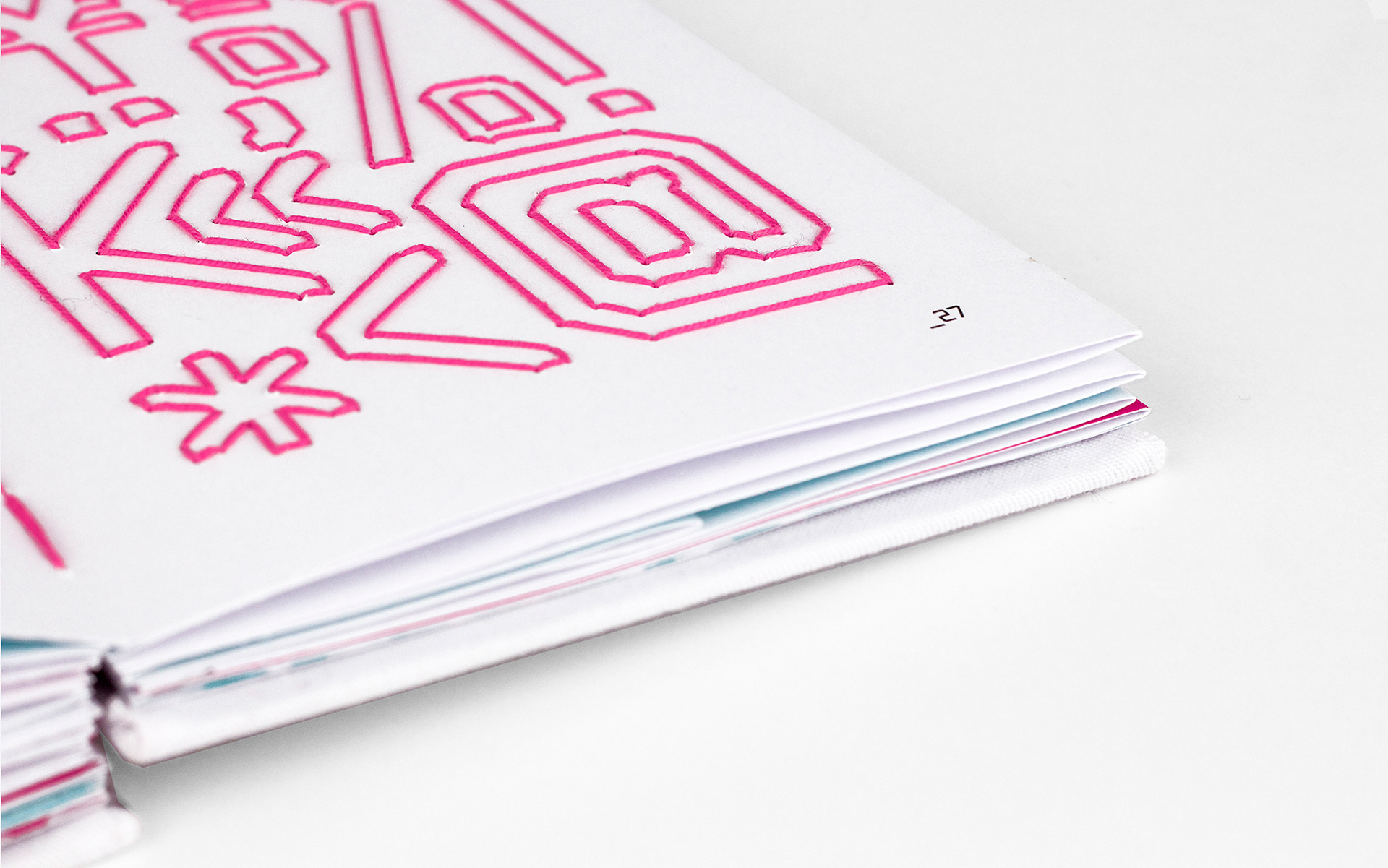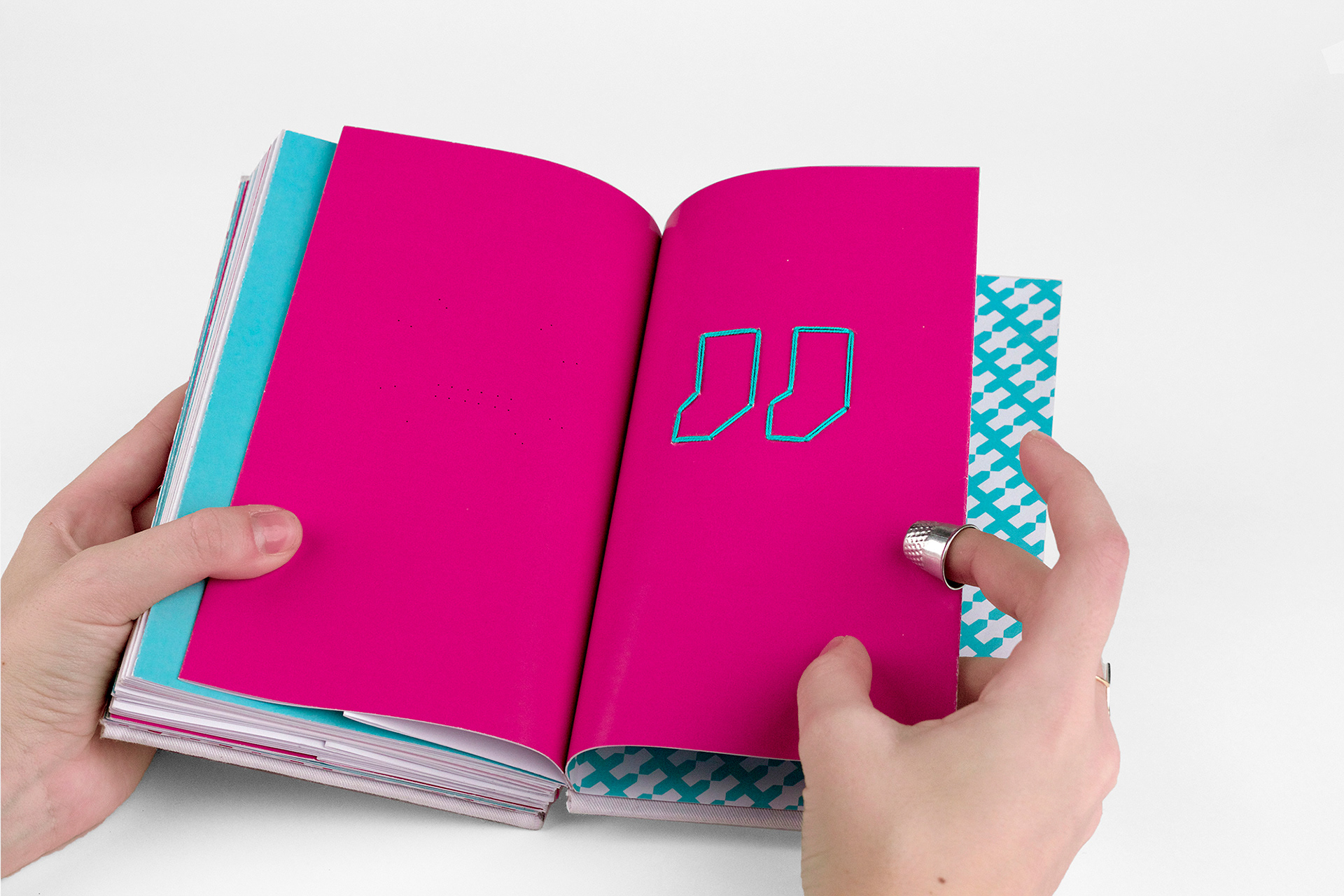 Book Size
11.8x19cm; 33 pages.
Book Specifics
Hard Cover; French Fold; Coptic Stitch.
Material
Cotton threads; Paper white matte 170gr.
Techniques
Laser print; Embroidery.