A tribute to all great-grandmothers, grandmothers and mothers 
who teach things which we carry for our entire lives. A special homage
to Narcisa, my great-grandmother, to whom I owe all the teachings
that I continue to practice and promote in my daily work. 
A textile piece that takes cross stitch to a new (big) scale. After 1,5 kg
of wool and about 700 nails, Matriz came to life.

At Covilhã, Casa dos Magistrados, in the heart of the historic center.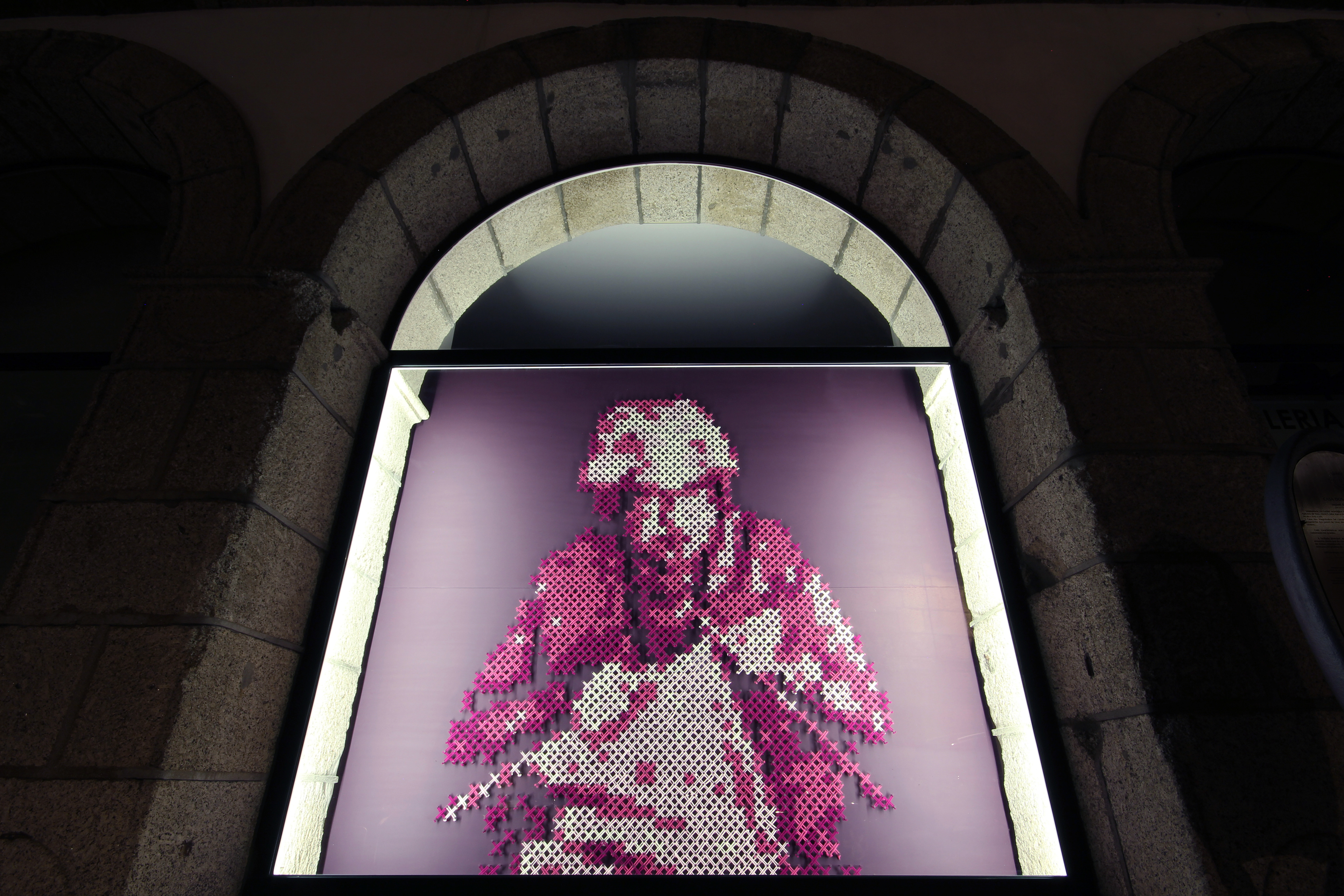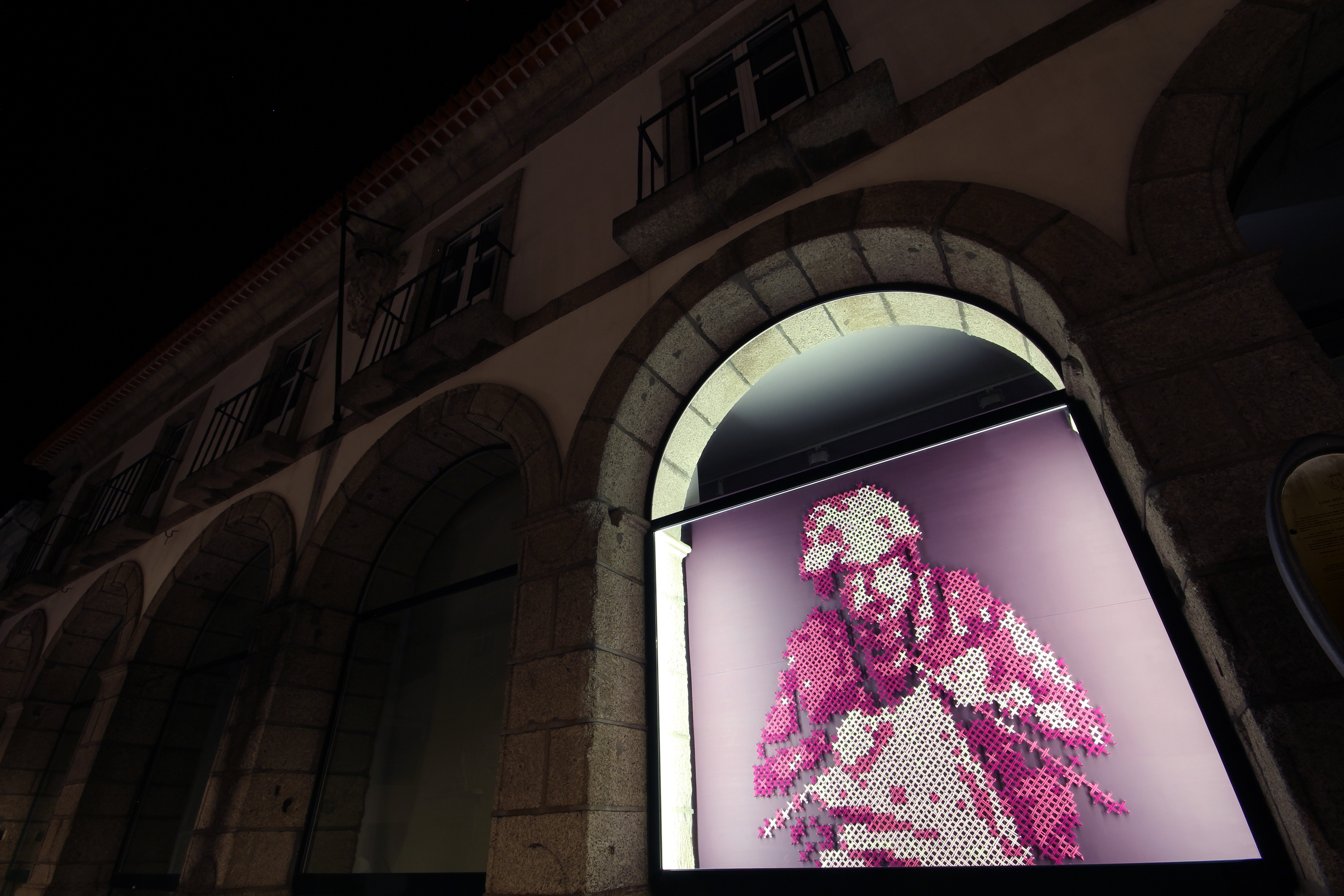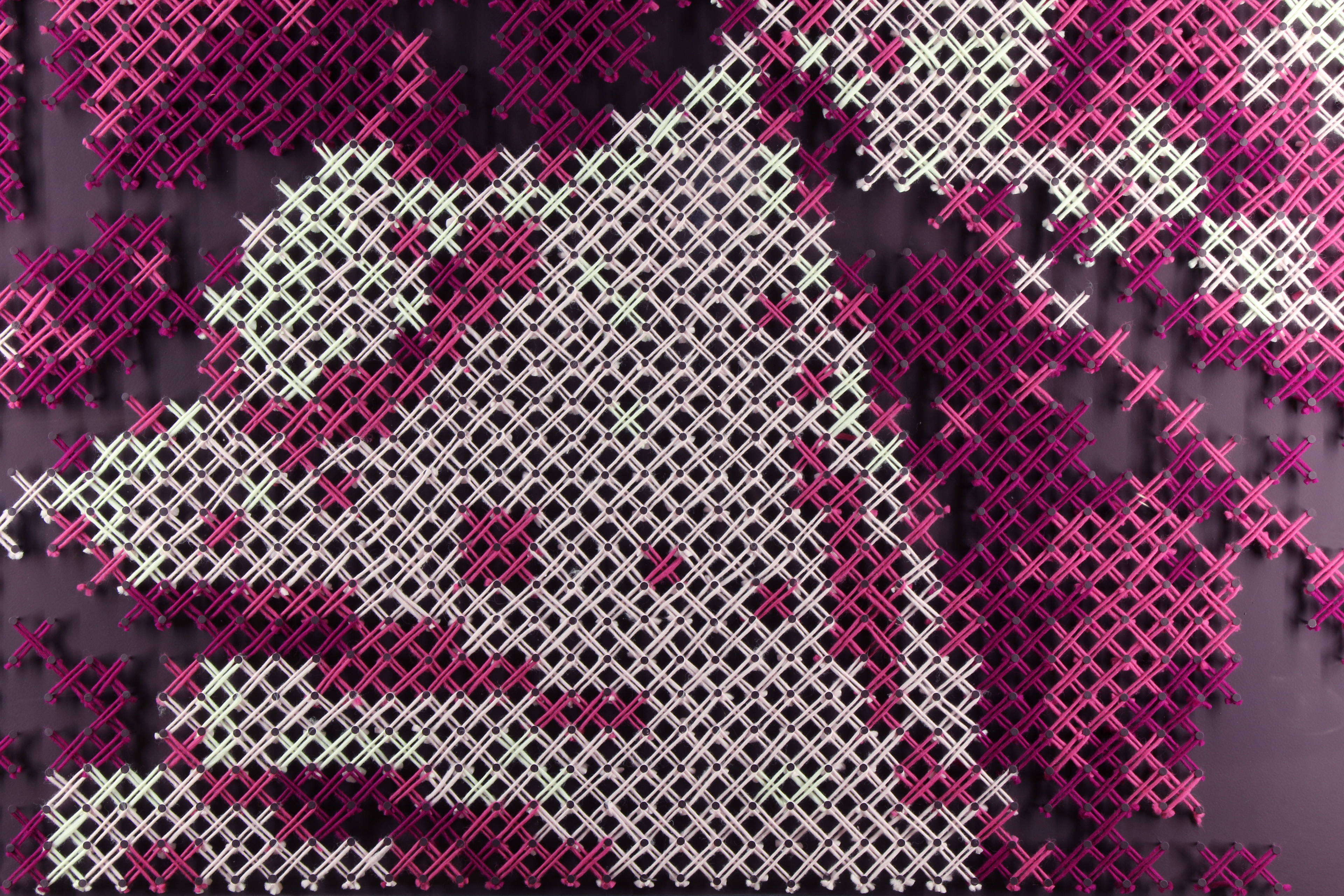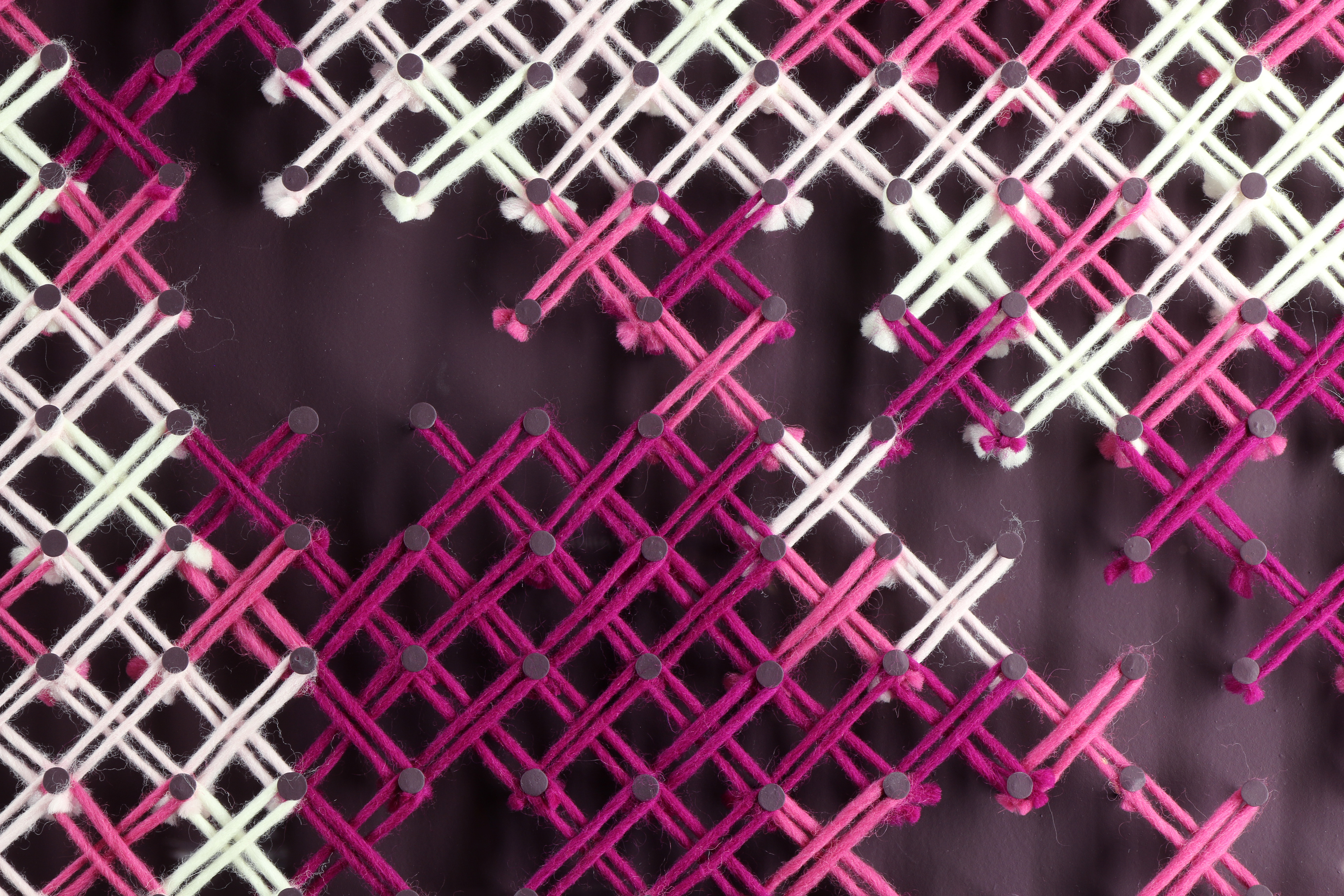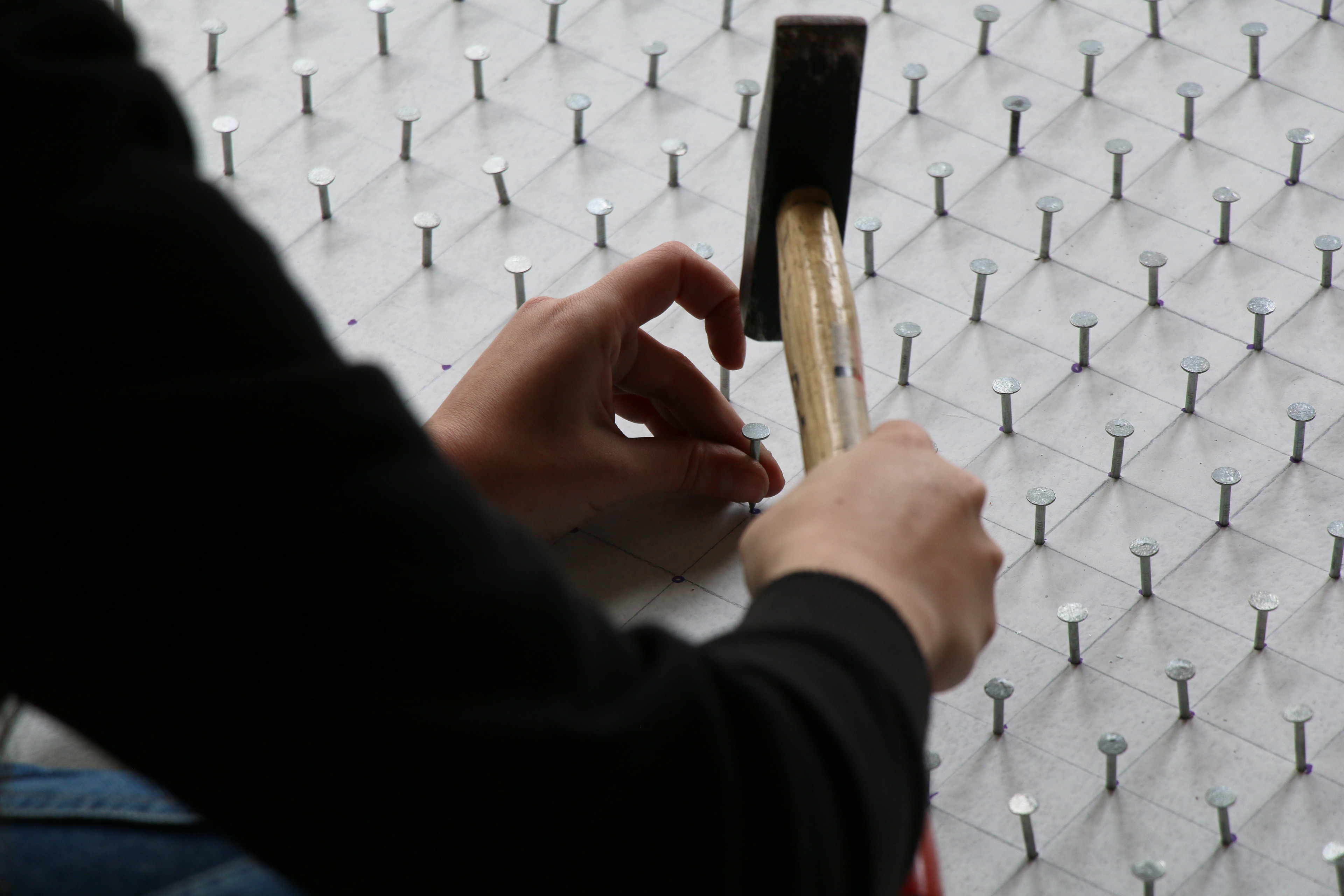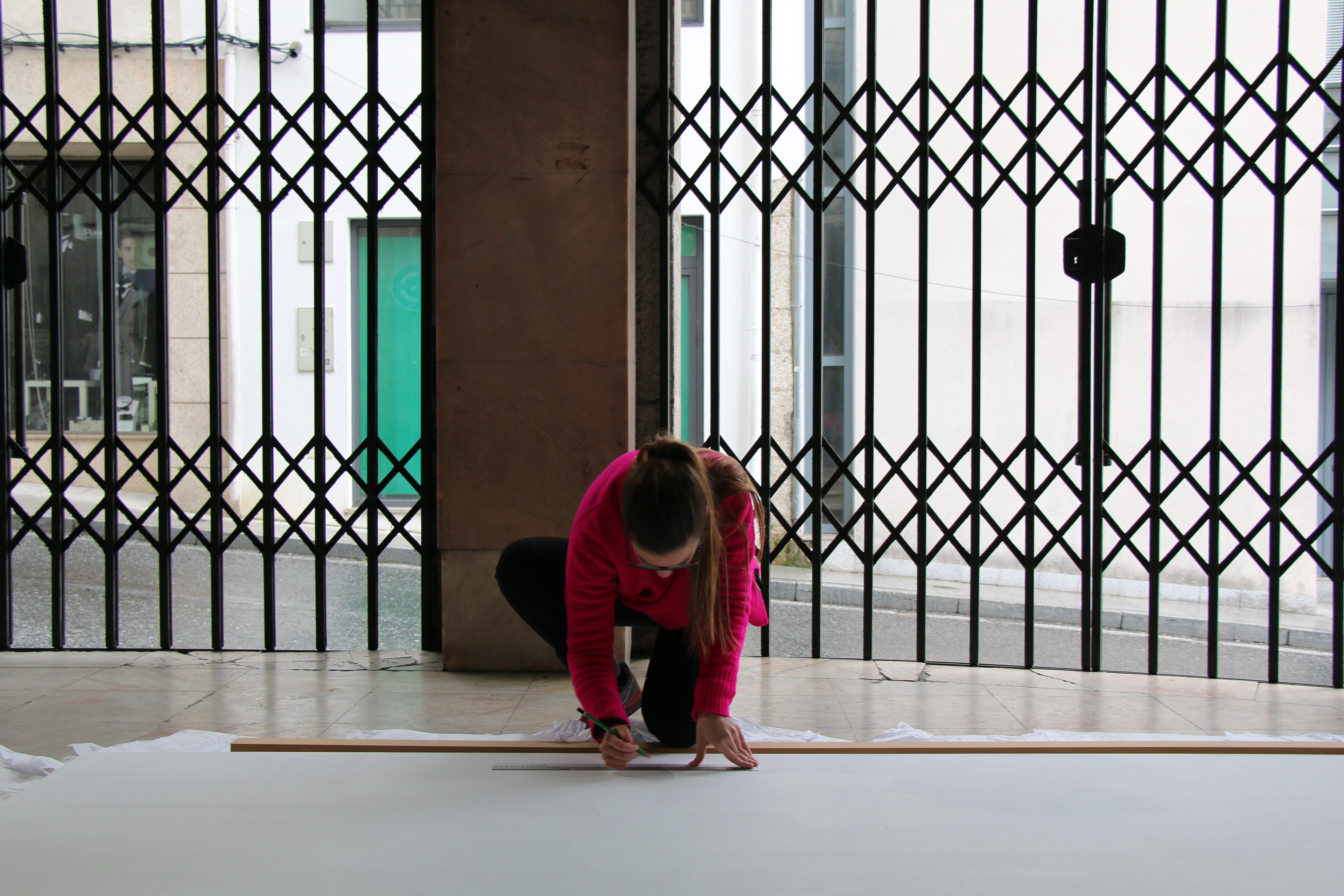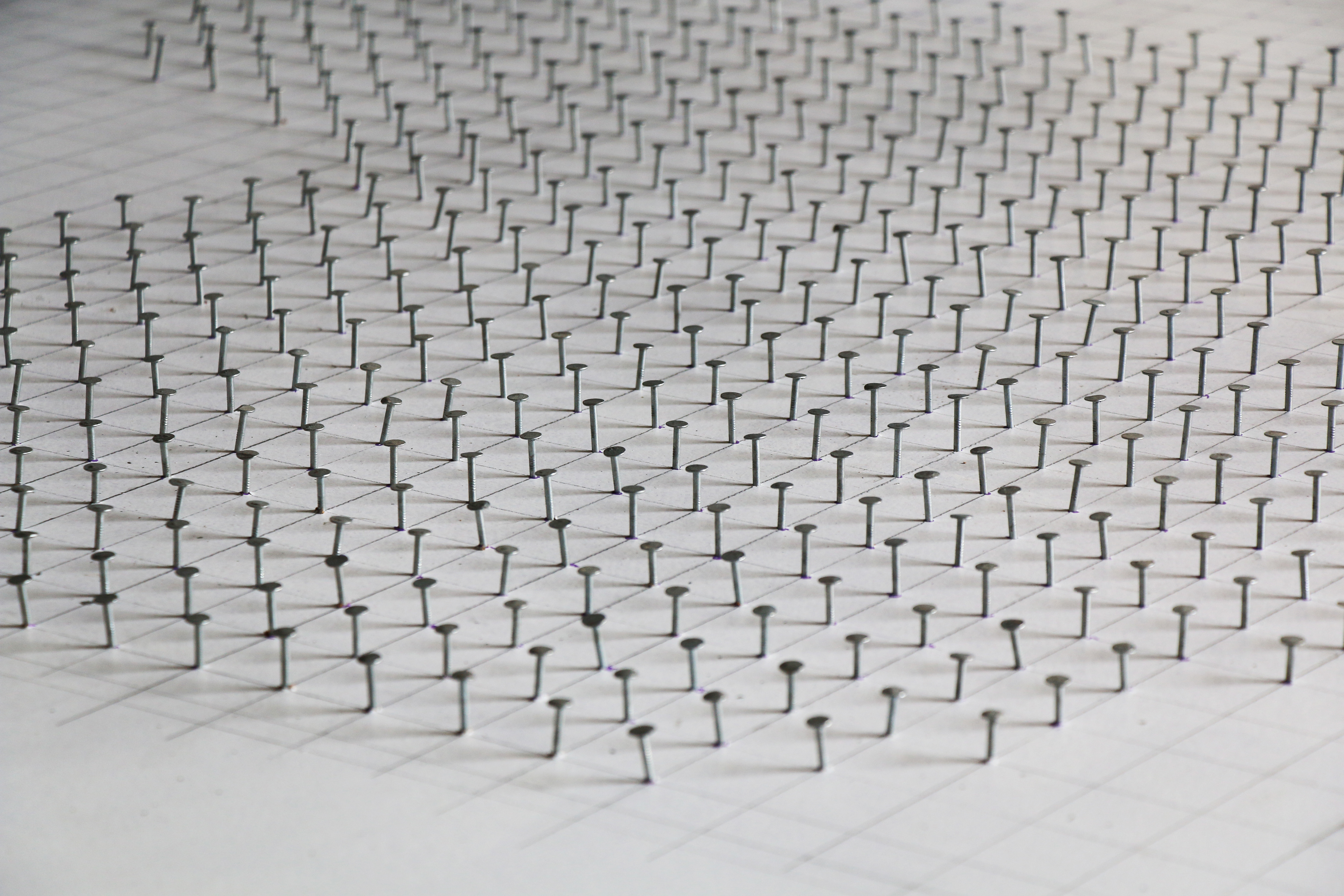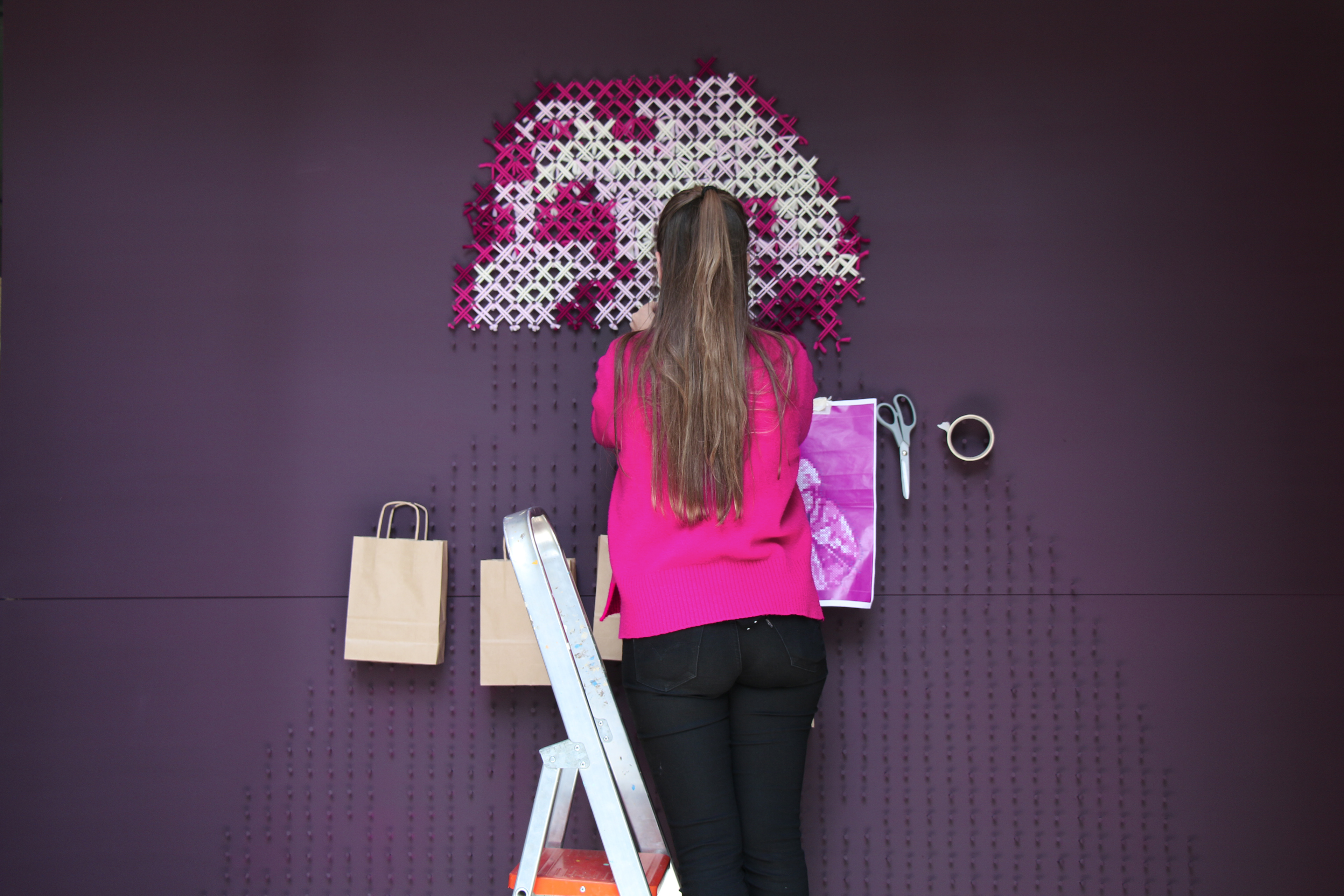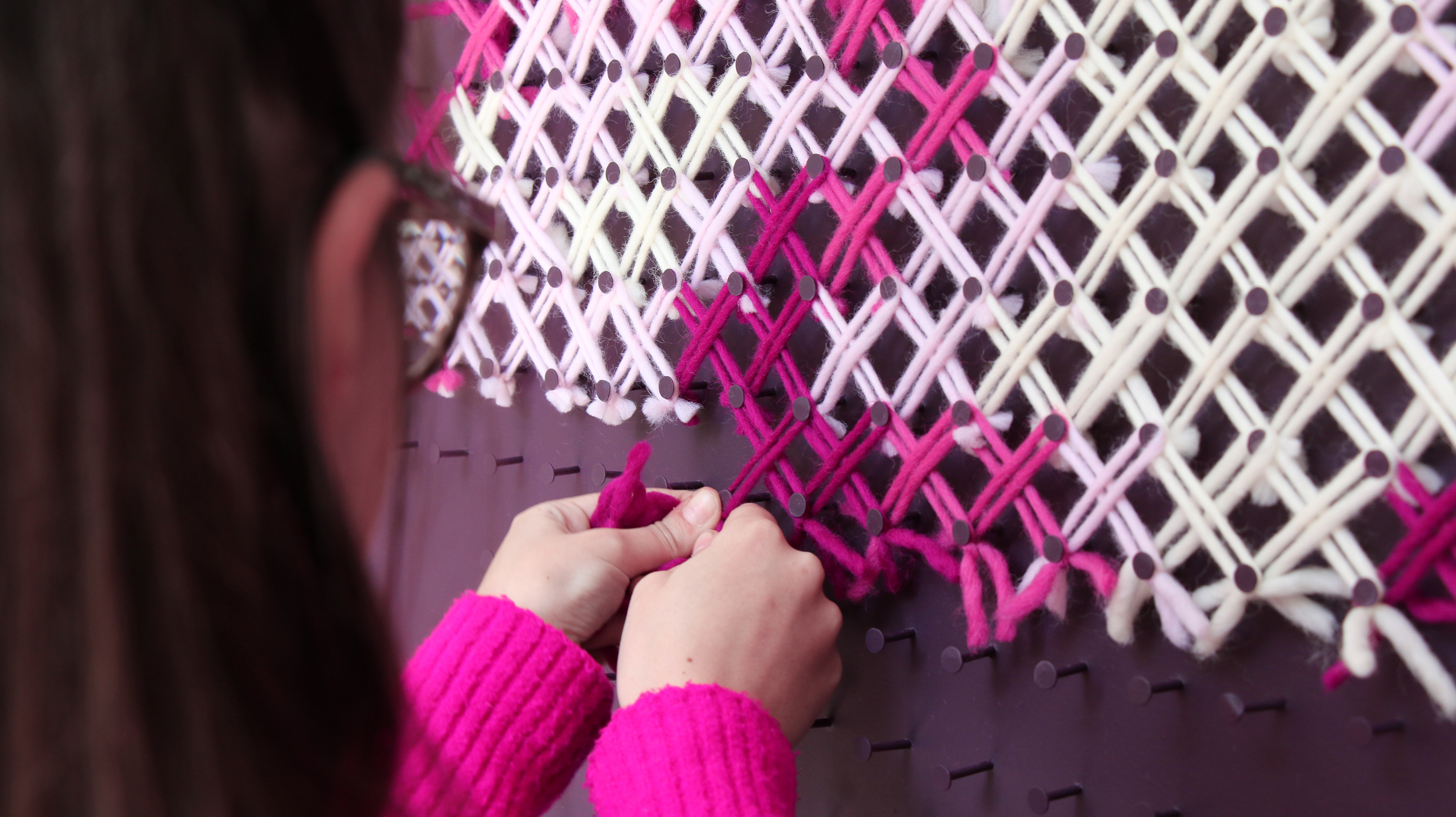 Photos
Pedro Seixo Rodrigues
Promoter & Curatorship
WOOL Urban Art Festival
Location
Covilhã, Portugal
Materials
1,5kg of wool; 700 nails; wood.